Diversity, Equity, and Inclusion (DEI) in Entertainment 
July 7, 2022
Diversity, Equity, and Inclusion initiatives at the workplace are at the forefront of public conversations and company conversations, and, rightfully so, have been for a few years now.
Companies of all sizes, working across all industries, have started to realize the importance of diversifying the workplace and ensuring everyone has a seat at the table.
One industry in particular that has received a lot of criticism from the public for a lack of diversity is the entertainment industry. Let's take a look at DEI-related statistics within the entertainment industry, the emergence of DEI as a profession, and some DEI initiatives that companies can put in place.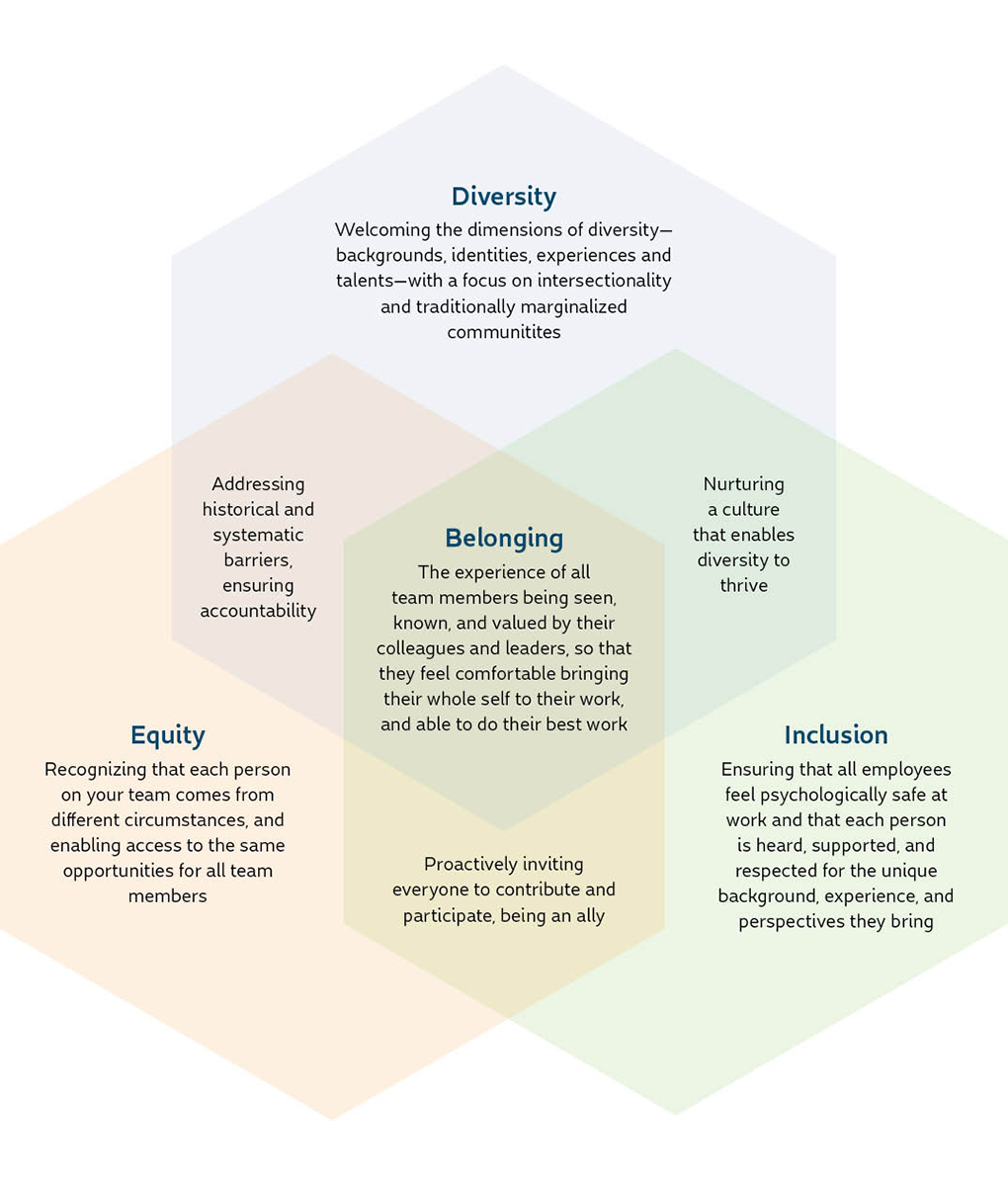 DEI in Entertainment
In recent years, representation – or lack thereof – within the entertainment industry, not just on-camera but also behind the screen, has been a frequently discussed topic. And public outrage reached its peak in 2015 and 2016 when no minority actors were nominated for the 20 acting categories at the Academy Awards. This sparked a #Oscarssowhite hashtag to go viral.
Progress has been made over the past few years, but there's still a ton of room for improvement. Here are some stats from a UCLA study looking at 2020 films that display where the industry is right now from a DEI perspective:
Women accounted for less than 22% of directors
Women accounted for under 33% of film writers
Non-white individuals accounted for about 30% of directors
Non-white individuals accounted for about 32% of film writers.
Keep in mind that minorities make up a little over 40% of the US population, so those statistics show they are still underrepresented within entertainment. But, not all of the stats paint such a discouraging picture. On the other side of the coin:
Women accounted for nearly 48% of film lead roles
Women accounted 41% of total actors
Non-white individuals accounted for nearly 40% of film lead roles
Non-white individuals accounted for 42 percent of total actors
Those last 4 stats represent a significant improvement from years past.
Financial Impacts of Diversity in Entertainment
There are numerous reasons why diversity is important, economics aside, but it's worth looking at the impact a focus on diversity makes from a dollar perspective:
Films with casts that were from 41 to 50 percent minority had the highest median global box office receipts
Films with casts less than 11 percent minority were the poorest performers
Eight of the top 10 films in 2021 had main casts that were at least 30% non-white
These statistics show a clear story, and it is that diversity in entertainment correlates positively with financial returns.
Emergence of DEI Profession
As diversity in the workplace has slowly but surely started to shift from something that companies merely strived for, to something that is now viewed as a bare minimum requirement, DEI as a profession has grown.
Companies now hire a variety of DEI-focused individuals whose job is to help the company with diverse hiring and promotion, putting in place mandatory DEI training company-wide, and building an inclusive culture within the organization. With many companies bringing on board Chief Diversity Officers (CDO) to make sure the initiatives are being handled at the executive level and being looked at as top priority.
From September 2019 to September 2020, job postings for DEI roles rose about 53%. That rise was also in the midst of the first few months of the COVID-19 pandemic, in which many companies went through rounds of layoffs and hiring freezes.
With demand for these roles rising, it's likely that employees will start expecting companies to have DEI professionals at the company, or at least clear DEI initiatives in place.
Ways to Improve DEI in Entertainment
Having reviewed some DEI in entertainment statistics, and gathering a better understanding of the impact diversity makes within entertainment, let's look at some ways entertainment companies can work to positively influence DEI.
Hire for Diversity – This one may sound obvious, but it is easier said than done. As you are looking to fill key roles, including managerial and executive level positions, take steps to interview a diverse candidate pool. Doing things like highlighting diversity in your job posting, and using diversity-focused job boards can help you reach more diverse applicants. Additionally, having diversity on your interview panels, and teaching your recruiters how to avoid biases can push these initiatives forward.
Mentorship Programs – DEI doesn't stop at hiring. It's also about implementing programs that propel underrepresented groups forward within the organization, and offer clear paths to career growth. Mentorship programs are a great way to do this. Ideally, you already have some minority individuals in managerial or higher-level roles. Those people can serve as great mentors to new minority hires, and display clear playbooks for how they can advance their careers.
Provide a Safe Environment – Another aspect of maintaining your diverse talent is ensuring that your women, minority, and LGBTQ+ employees feel they are working in a safe environment. This can be accomplished in many ways. One idea is to implement inclusive language across the company – this guide for startups is a great reference point. Additionally, having a way for your employees to safely report incidents is important. Whether that be to a dedicated DEI professional, or to the HR team – which ideally has gone through extensive DEI training.